Send Inquiry
Offering a wide range of Plastic water tanks, Open top tank, chemical storage tanks, Floating Dock, Floating pump Pontoons, Pipe Float, Dredging float, Plastic L ED planter, Plastic Pallets Etc.. are delivered only after the strict quality checks to give optimum durability. These tanks are availed in the global markets in different sizes and capacities..

Company Overview

We Baroda Polyform Pvt. Ltd are engaged in the manufacturing of a wide range of moulded plastic products, which are fulfilling the requirements of many industries. These are prepared using premium grade raw material and some are obtained from leading overseas manufacturers. Baroda Polyform Pvt. Ltd. is renowned name in manufacture of below products in 5 different segments. Rigorously checked and tested, each and every product from Baroda Polyform is result of ardent endeavors of qualified inspectors who ensure that every product meets international standards.
Business Specifics:

Baroda Polyform Pvt. Ltd. primarily operates under 5 segments:

Super Key products:

Water Tank
Chemical Tank
Vat and Containers
Trolley and Truffs, Silos
Conical Bottom Tank
Open Top Container
Pickling Tanks
Plastic Pallets
Plastic LED Planter

SPIRIT PADDLE

Single Seater Kayak
Double Seater Kayaks
Accessories of Kayaks

CUSTOM MOULDING

Industrial Moulds
Moulding Accessories
Custom Moulded Products
Custom Built Products

Superior Jetties

Ultimate Modular Dock(UMD)
Jet ski Dock
Pipe Float/Hose Float/Dredging Float

The Glutt

Business Objective
We operate our complete business transactions on the basis of following objectives:
A mission to excel
A vision to innovate
With a passion to deliver the best.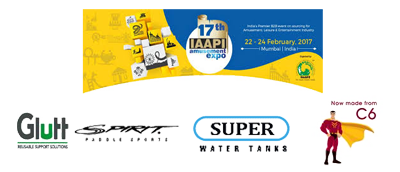 Latest Trade Offers
In order to cater the varied demand of the customers, we are indulged in manufacturing, exporting and supplying an outstanding range of Vagabonds Kaya..
Our company is one of the distinguished organizations in the business for manufacturing, exporting and supplying an outstanding range of Industrial In..